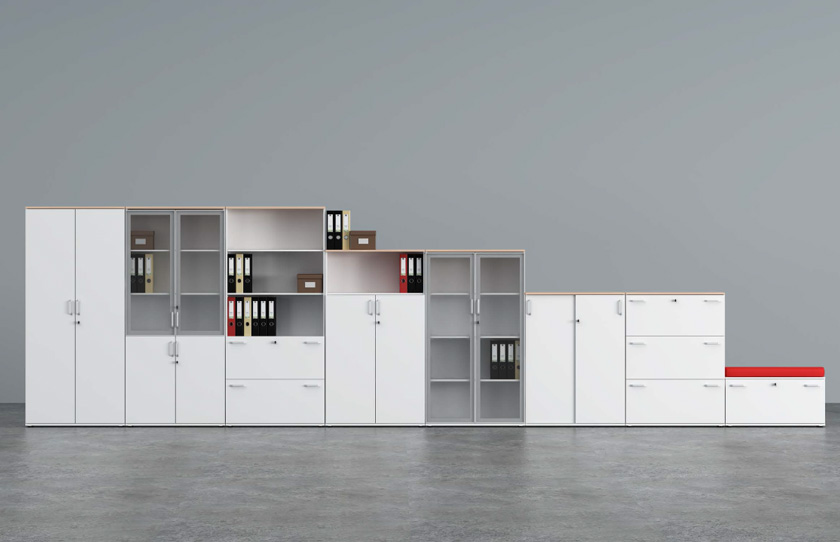 PLENTIFUL SELECTION
Bestride the limitation of traditional wooden cabinet design and function, REFORM offers a new plentiful range of filing and storage systems to support your business activities in more appropriately and efficiently.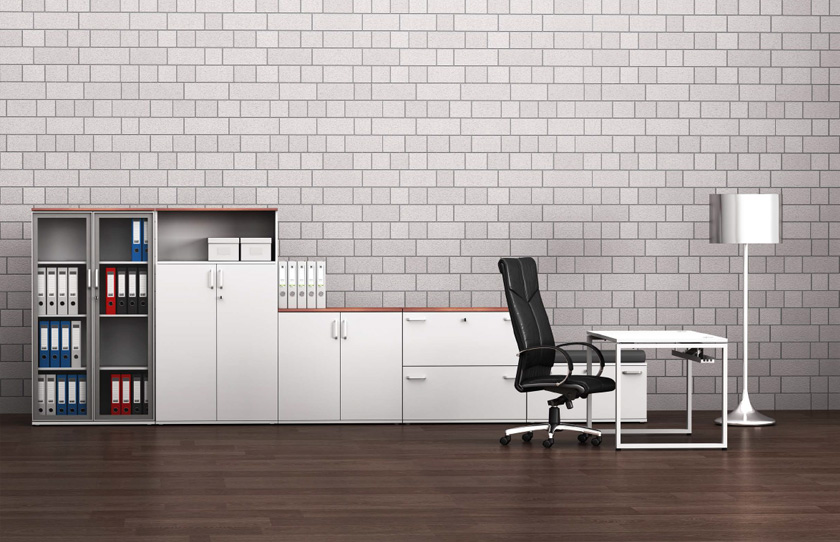 STEP UP WITH NEW DIMENSIONS
New cabinet dimensions in new heights, 900 mm. width and 400 mm. depth, are developed from new concept which are focus on more application and emplacement together in unity. Besides, its dimension is perfectly matched with START desking systems and afterward.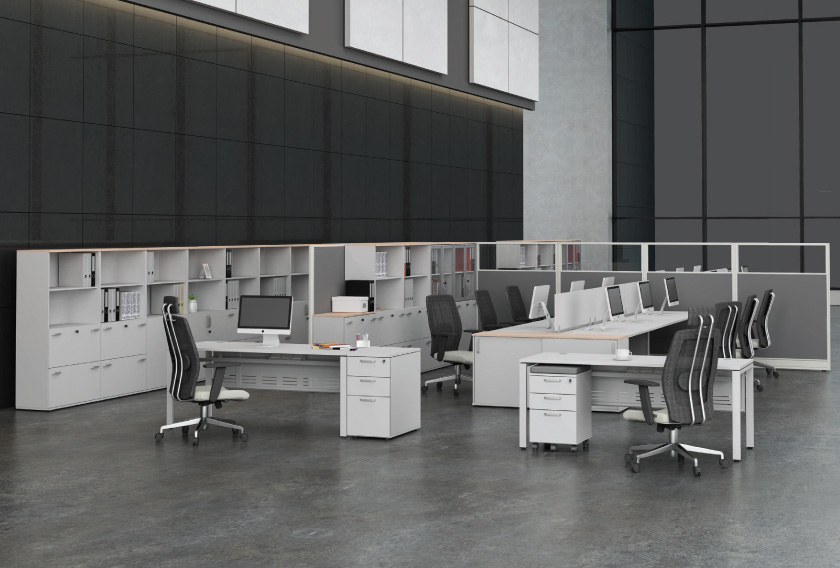 ALL WORKSPACES
Beyond the conceptual planning of open operation workspace to be planned separately from management, all workspace interior design can be easily connected and harmonized with the same REFORM product range.
OPEN SHELF & SWING DOOR CABINET
"""Open shelf cabinet is the most economical in filing systems that can provide answers of file retrieval difficulties and workspace limitation. REFORM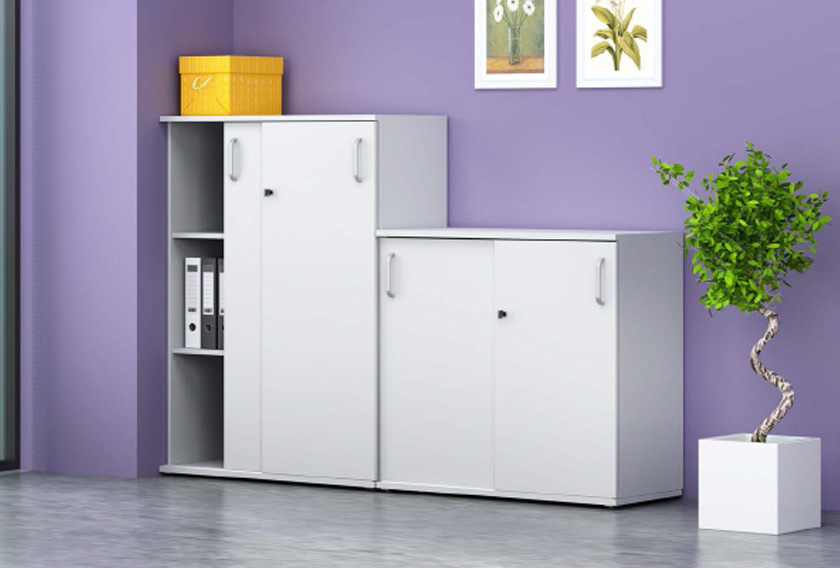 SLIDING DOOR CABINET
The sliding door cabinet can be a perfect and favorite solution for a tight work space. With the carefully chosen premium fittings, new REFORM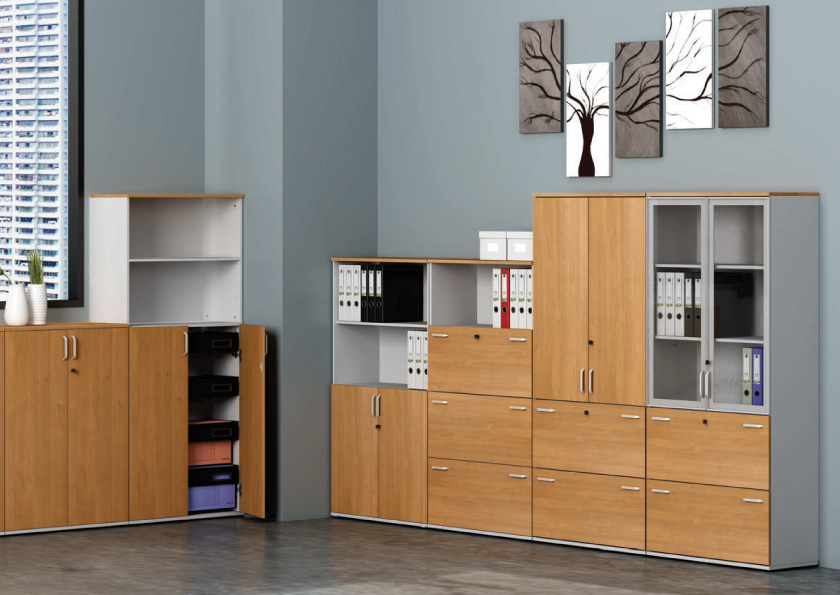 COMBINATION CABINET
All types of cabinets are mated in combination to reflect usage divergence and create pragmatic way of collection. The anti-bacterial plastic key cap with Microban technology are used in all REFORM cabinet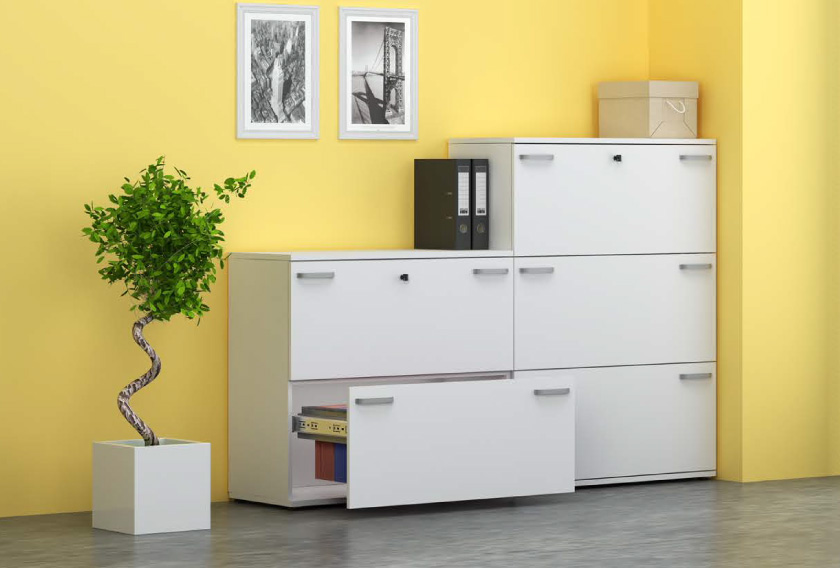 LATERAL FILING CABINET
Finally, lateral filing cabinet can be lined up with other cabinet types to create the same gridline which facilitates space planning more easily plus meticulously look. With better design and function, swing door cabinet with hanging file rack is added to expand the possibility in usage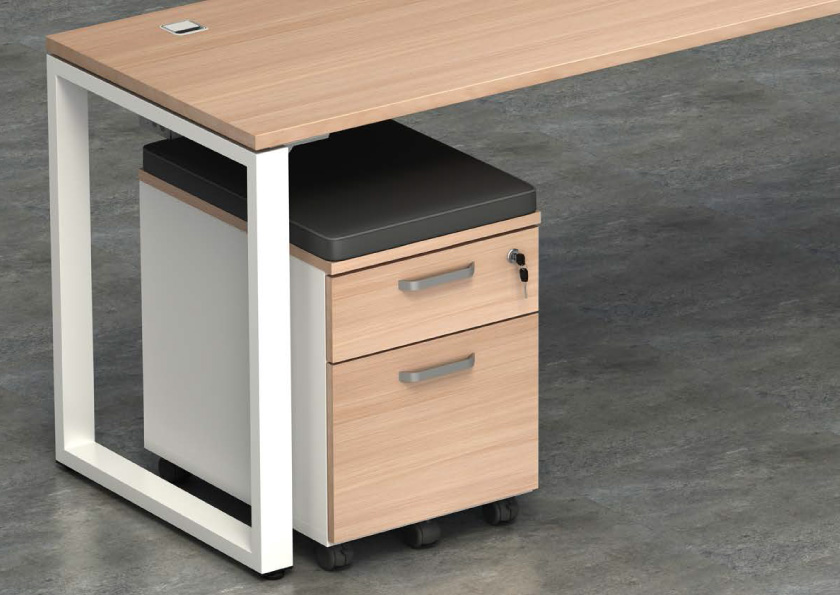 MOBILE PEDESTAL
Multiple pedestal types (free-standing/mobile) and sizes (300/400 mm. width) are offered to match usage requirements. All drawers can be opened in full-extension with ball bearing slides, quietly and smoothly.